A & L Heating & Cooling Humidifier
Not just another heating contractor
While we are at your house for heating and air-conditioning services such as furnace repair, furnace installation, air conditioning repair, or air conditioning installation, ask us about our humidifiers or learn how you can be green friendly by asking us what Geothermal means.
When it comes to humidifiers, A & L Heating & Cooling is here to answer your questions. A humidifier can create the perfect moisture level for your home to make you comfortable inside.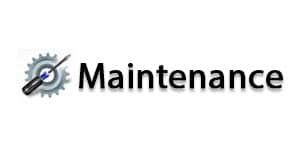 Humidifier Maintenance / Repair
Whether you have an old humidifier that needs servicing or repairing or are looking to install a new humidifier, we are happy to help with 60 years of experience and excellent customer service.
Commercial humidifier repair or installation is welcome as well.
We are your humidifier experts
We'll be happy to help you pick the right humidification equipment or repair your existing one to enjoy total comfort.
If you'd like to learn more about home humidifier systems or want to request service
Call Us: (330) 456-3011 or Contact Us
Whichever is best for you!
At A & L Heating & Cooling, our phone is answered 24 hours a day because A & L is always there when you need us.