Air Conditioning Installation & Repair
We are the best in installation, service or repairs
Ohio summers can be hot! Rely on a trusted HVAC contractor like A & L Heating & Cooling when you need the best in installation, service or repairs.
Our trained technicians provide expert installation for new construction, air conditioning replacement or if you are upgrading from fans or window units. Uncertain of what you need? Our staff will meet with you, inspect your current home or business situation and advise you as to the most efficient system available to fit your lifestyle.
Need servicing for your cooling system? A & L asks that you never try to service or repair your cooling system or air conditioning unit on your own, unless you are a trained AC repair professional. For your safety and the safety of your family, please leave your air conditioning repair projects to experts. We offer prompt, professional air conditioning service and air conditioning repairs on most central air conditioning makes and models.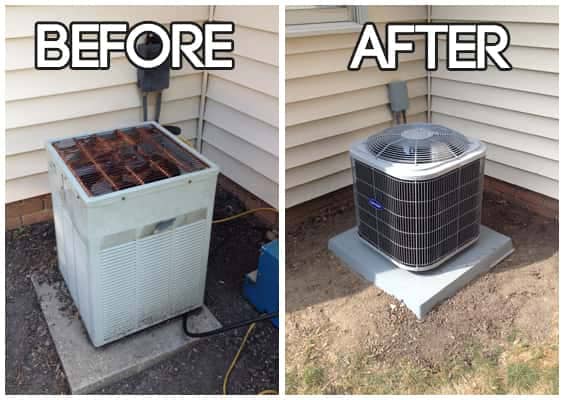 If you have air conditioning installation or air conditioning repair questions and you live in the Canton, Massillon, or surrounding Ohio areas, fill out a contact form or call us for answers.
Need an emergency air conditioner repair? A & L Heating & Cooling's phone is answered 24 hours a day, so we are available when you need us.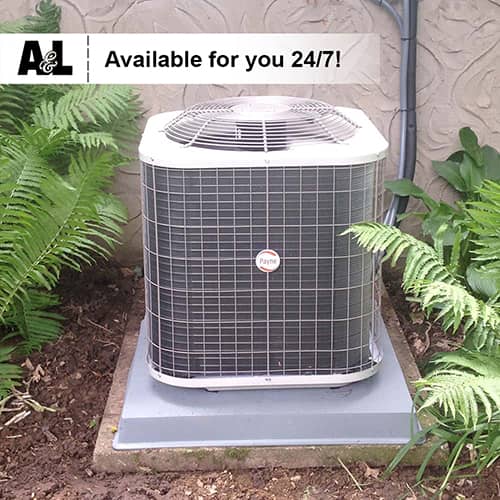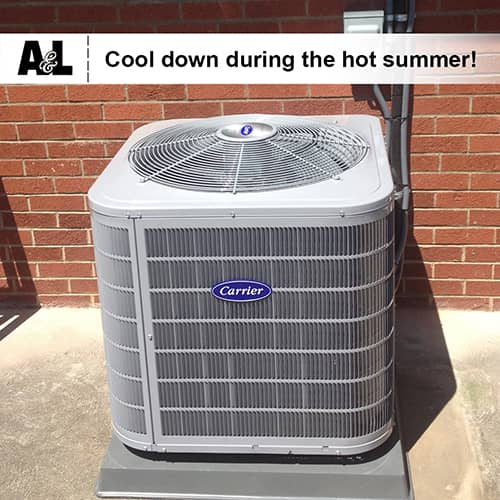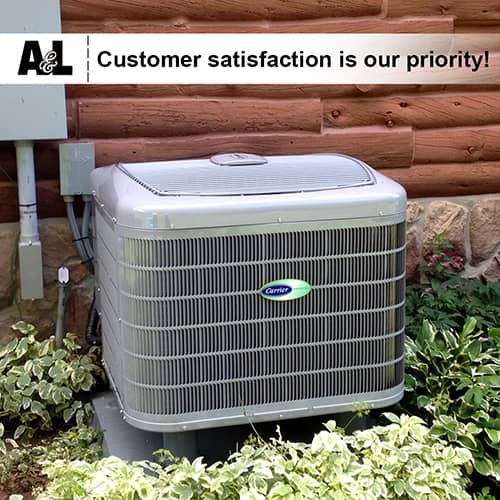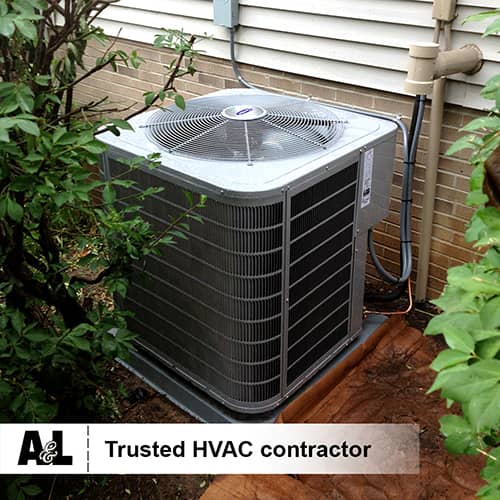 Summer cooling and money saving tips
Air conditioning typically accounts for about half of the typical home's monthly electric bill during the summer months. Our friends at Edison Energy Institute have compiled a list of tips to save you time and money while maintaining the comfort of your home.
Install a Geothermal Unit—Get more information about Geothermal heating and cooling by clicking here.
Make sure your house has the proper amount of insulation—Insulation is vital for keeping cool air inside your home and hot air outside. But you can waste money by having too much or too little insulation. Ask our experts about how insulation can keep your home comfortable all year round.
If your cooling system is more than 12 years old, consider replacing it—A new ENERGY STAR qualified model could cut your cooling costs by about a third. Be sure you take steps to make your home more energy efficient before installing your new unit.
Give your air conditioner a tune-up—Having it serviced each year can help you save on cooling costs. It's also a good insurance policy against a mid-summer breakdown.
Caulk and weather-strip doors and windows—Take the time to make sure your home's windows and doors are properly caulked and weather-stripped. A 1/8-inch gap around a doorway creates the same air loss as a 6-inch square hole in the middle of your door. To test whether you need to invest in weather-stripping, close a sheet of paper in a door or window. If you can pull it out without ripping the paper, you are losing energy.
Consider replacing single-pane windows or old double-pane windows—ENERGY STAR qualified windows, as well as doors and skylights can reduce your energy bills up to 15 percent.
Buy energy-saving light bulbs—Lighting equals about 8 percent of your electric bill, and compact fluorescent light bulbs and the newer light emitting diode or LED bulbs are great at saving you money. These bulbs burn cooler and last a lot longer than incandescent bulbs. (If you have dimmers, be sure new bulbs are compatible with dimming systems.)
Invest in a set-back thermostat—Smart thermostats operate your heating and cooling systems according to your specific demands and can save you money all year round. It takes only a few moments to learn how to program it to adjust the temperature when the house is not occupied, or to turn your equipment on or off according to usage.
Install ceiling fans—Ceiling fans keep you feeling cooler in the summer and warmer in the winter by drawing air through the living spaces of your home. You use your cooling and heating system less, which can save you money. Ask our professionals how ceiling fans can make a difference in your home.
Lower your home's need for air conditioning—Give your air conditioner a break by helping reduce the time it needs to run to cool your home. Simple steps like turning on bathroom fans when you take a shower, closing south and west-facing drapes on sunny afternoons, and grilling outdoors instead of using the oven, can keep your home cooler naturally, which will save you money.
Check out your electric utility's website— Electric utilities are by far the nation's largest energy efficiency promoters, conserving energy that can then be used to power millions of additional homes and businesses. Visit your electric utility's website for free, expert advice on saving energy. They may even have incentives to help you get the most value from every dollar you spend on electricity.